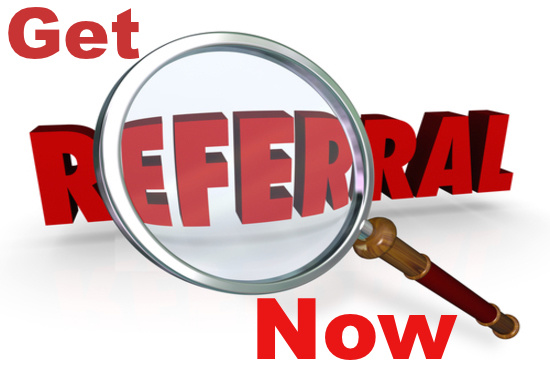 Direct Referrals are very critical for the life long sustainability of your business. It's the bread and butter of PTC sites. If you are planning to make PTC sites your primary income source online then you will take this part of Neobux, and any other PTC sites very seriously to ensure your success. Today we will talk about ways to get direct referrals from Neobux. I have listed 12 of them but there's way more than what I have listed, most of these are the methods I use myself. I'm sure they will work for you as well.
If you are not a member of Neobux yet Click Here.
PTC -meaning Paid To Click, sites are sites that pay you for clicking and viewing ads. I'm sure you can already tell that you can't make a ton of money from these ads.
However, If you can master the process of getting referrals you can make this business very lucrative for you and earn a huge amount of money. It's all about strategy. Together with Clixsense, Neobux is one of the most famous PTC sites. It launched in 2008 and today it's paying over $100 000 in commissions to its members daily. The methods listed below will help you sharpen your skills and give you ideas as to how you can get as many referrals as possible on your Neobux or any PTC site.
Without direct referrals it is difficult to earn a decent income in PTC Sites. Here are the strategies that you need to implement if you are to take your business to another level and start earning from it.
It is also important to note that the strategies outlined here are not only applicable to Neobux. These methods will work for any PTC site that you might be taking part in. There's a general misconception that it is hard to get referrals but if you can master the strategy then you will not have a problem getting referrals on a consistent basis. Let's look at the strategies below:
1. Create a Blog to Promote Your PTC Sites
This is probably the most common and the best method to get referrals. If the people who visit your blog came directly from Google then chances are they are interested in this topic and thus the sign up ratio will definitely be high.
If your blog is well organized and covers such topics such as, the most recommended PTC sites, the benefits thereof, how PTC sites work,  and topics like how to get direct referrals, etc. then it will not be such a difficult task to get a steady number of referrals because the readers will see the value in your content and find your articles very informative. This will result in them joining the PTC site.  If done right, your blog can easily become your main source of referrals.
However, this does not come without some work first from your side.
Register a relevant domain name and stay away from a free one. Once you are satisfied with your domain name you want to get a hosting with Hostgator Web Host for your new blog.  Hostgator is very user-friendly and cheap so I highly recommend it. Upon registration you then want to connect with your blog readers and discuss the benefits of joining PTC sites and give them your recommendations.
Provide value to your readers so they can make informed decisions on which PTC sites they should join. Be  a person, be honest with them and really look to help them out. If you are genuine your readers will see that and that may get you some referrals because they will relate with you. There is a big question, however, and that is, how long are they going to stay active once they have joined this site?
They need to understand why it is very important to be active and what happens to their earnings if they are not. This is also one of your responsibilities, to inform them. So now you have learned the first method of getting direct referrals on Neobux and PTC sites the easiest way.
What you will be doing here is leveraging the power of the internet because you will be required to put in work once and then enjoy continuous benefits of getting new referrals. Also, maintaining a blog is not that demanding. The real work is in the beginning when you have to create one and fill it with relevant, informative and valuable content. This will assist you to earn money with Neobux and/or any other PTC sites that you are taking part in. What is important here is to take action. If you don't take action, Nothing will happen.
Read the Neobux Review to learn more about this PTC site
2. Use Traffic Exchange Sites to Get Referrals
You should also consider using traffic exchange sites to obtain direct referrals. Traffic exchange sites basically helps get the eyeballs on your referral link. The principle of Traffic Exchange sites is that you need to view other sites in order to earn points that will in turn qualify your site to be viewed also. So basically it's other site viewers coming to your website, as you do the same for them.
This is a very effective strategy if you use it correctly.
This system basically allows you to get free traffic to your blogs or your referral links. There are a few good ones that you can take advantage of and join in order to maximize your chances of getting direct referrals.
My favorite one when it comes to exchange sites is Trafficmonsoon. One thing that's awesome about Trafficmonsoon is that not only does it help you get traffic to your site but you also get paid for viewing ads, this is also referred to as cashlinks. It is not uncommon for users of this site to make an average of $2 to $3 everyday for using Trafficmonsoon.
3. Revenue Sharing Programs
Revenue sharing programs have become a trend in the online world. Lots of people use them to earn money online. How revenue sharing work is that you buy Advertisment Packages. Basically you are buying traffic to your site. So what's cool about it is that you also get paid for having active ad packs.  This money comes from other advertisers just like you, who bought traffic to their websites. So instead of the site owners keeping all the money to themselves they share a certain percentage of the revenue with the advertisers.
Although revenue sharing programs differ in terms of compensation, most of them pay you 120% Return on investment (ROI). Meaning if you buy $100 worth of ad packs by the end of the expiration date – determined by the company – you will get $120. I know people who are making $200 a day just from this method.
My two personal favorites are My Paying Ads and Fort Ad Pays. These give you 120% ROI. However, this is not automatic. In order to earn from your ad packs all you have to do is view the designated number of ads depending on the site. My Paying Ads allows you to view a minimum of 10 ads that are about 10 seconds each. In Fort Ad Pays you view a minimum of 8 ads in order for you to earn revenue for that day.
What's great about revenue sharing sites is that you buy traffic, get referrals and then turn around and get your money back plus interest, at the expiration of your ad packs. So at the end of the day you will be getting traffic, referrals, as well as money. Pretty cool huh?
Click here to visit MyPayingAds
Remember to view ads daily in order for you to earn daily from your ad packs. Once you become an active member then you are ready to go. As mentioned above one of my personal favorites too is Fort ad Pays and it has been in the industry for long. Click here to visit FortAdPays
4. Advertise Your Referral Links on Classified Sites
You can also decide to use classified sites to advertise your site. There free classified sites and there are paid ones. It will cost you a bit but it's all worth it. Classified  sites work very well if you use them correctly.
It's really a good idea to join classified sites as there are a lot of people who go to looking for a way to earn money online or to work from home without investment. This will provide a great resource for you. What' also great about classified sites, most of them, is the ability to target your audience. You can choose your target audience and see how well your ad does. Once again you will want to test things out here to see which classified sites give you the best return of your time and/or money.
5. Other PTC Sites
It goes without saying that a you should also advertise in other PTC sites, where the users are already in other PTC sites. This will definitely increase your referral base and get you active referrals. Because that's the thing too, you can get a ton of referrals, but if they are not active then it's a waste of time. Referrals from other PTC sites tend to be more active.  Most PTC sites allow you to advertise your website using your own earnings, which tends to be profitable for you. That's the kind of deal you want, to get a constant flow of traffic and not use money from your pocket for that traffic.
The reason you get so much higher returns is because these members are already in other PTC sites, and they know how it it works and they already have the work ethic. Thus this is worth your time and investment if necessary. You should experience a high number of success rate (just like with revenue sharing sites) when it comes to this method as well, most of the time.
My all time personal favorite PTC site is called Clixsense. Clixsense is a legit site and has been in operation since 2007. Most users of Clixsense are extremely active and very enthusiastic to work. That's why I'm saying you'll see a huge success rate in using Clixsense, it's trusted and very reputable.
Remember to create a Clixsense account if you do not already have one. It will take you less than 5 minutes and it's pretty straightforward. Once you join, remember to activate your account by viewing all the available advertisements. All you need is just $1.10 in your earnings balance to use their advertising system. However, the minimum amount required to advertise might change in future.
Also what's important to understand is that not all PTC sites work the same way and some work better than others. You might try another one and find that you are actually getting more results there than on Clixsense. Also the terms of service and the the advertisement cost may differ from site to site.
You may want to experiment with a few of these and see which one is working better for you.
You May Also Like: How to work from home without investment
6. Create Videos to Promote Your Links
Youtube is the most popular video uploading site online right now. It's also quite easy to upload a video on youtube and to subsequently rank it. Google also gives YouTube videos a priority in the rankings seeing that YouTube is owned by Google.
There a lot of ways to promote your videos, most are free but you can also pay to have it ranked and optimized quicker. Being tight on budget doesn't have to hold you back from taking advantage of YouTube. There are a lot of platforms that allow you to share your videos online, such as online forums, video sharing sites, Facebook, reddit, Google Plus, etc.
You can also ask your friends and other viewers to comment, share and like your videos. The more shares and likes you get the more popular your video will become and therefore come up on the first page of the search results, both on Google and Youtube. You see what happens is when Google sees a lot of activity in your videos and a lot of people commenting and sharing it they think the video must have some valuable information and then as a result they rank it higher, sending more traffic to it.
This will result in you getting more traffic to your link and therefore generating more direct referrals. Also, what you should remember is to put your referral link below every video and in the description of the video. This may sound like a lot of work but it's actually not. It doesn't take that long to upload a 5 minute clip on YouTube, the time duration is up to you of course, but as a general rule shorter videos tend to get more views on YouTube.
These video promotional methods are very simple, and once again some work better than others. You want to experiment with this too to see where most of your traffic is coming from, is it from Facebook? Google? other social media sites like Reddit? Tumblr? Play around with this. Other people get hundreds upon hundreds of referrals just by sharing their videos.
These Alternative Methods Will Also Get You More Direct Referrals
Discussed below are some of the alternative ways you can use to get direct referrals and increase your referral list. Of course you should try every possible way to get more referrals because that is your gateway to earining more income.
7. Earlier on we talked about getting direct referrals from exchange sites. Most of these exchange sites are free to use. However, if you don't have the time on your hands to spend on them rather try to upgrade your account. What's cool about this is that they will give you credits/points that will enable your site to stay up and visible to other members. You will get these free credits on a monthly basis. You can then use these points to advertise your site/link.
8. Become a member of some money making forums or GPT forums. Basically people on these sites come searching for money making opportunities. You can hold a conversation with these people and tell them about your PTC site. If you present your story well enough or are more persuasive you can get a lot of referrals through this method. What you need to remember here too is to use your referral link.
9. There are also chat rooms that you can find and join online that are dedicated to money making ideas.  These platforms are perfect to advertise your referral link. You will want to explain to them how to earn money with Neobux and how you can help them get started properly. Be genuine and answer whatever questions they might have about the Neobux site. If you do this they will see your authenticity and want to join under you.
10. Talk to your friends about Neobux and how it works. You will also want to emphasize that the signing up process doesn't take very long, and obviously ask them to join under your referral link.  Also be sure to inform them that it takes less than a fraction of their time to login and view these ads, thus earning them money.  Trust me, this really works.
11. Create a Facebook page about Neobux and get people to like it. You can also advertise your page in other Facebook pages that are related to making money online. You will get traffic through this method. Be consistent with this, regularly update your page, you may also post proof of payment from other members, frequently asked questions, etc. Slowly but surely you will start seeing a steady rise in  traffic and referrals as more people begin to notice the page and as they begin to interact with your content on a regular basis.
This is an extremely powerful method and is responsible for a lot of successes for people who use it. More traffic, more direct referrals.
12. Write an eBook about Neobux, orientating readers and explaining how they can generate a steady income with this PTC site. It should not take you that long to draft this eBook, not more than 5 hours. However, if you can't write it yourself you can outsource this work and get someone from fiverr to write it for you for $5. Once you have done this you can then share it for FREE on PTC sites. This PDF book will have your referral link embedded in it and will thus make it easier for a person to just click on it and go to your site.
The ideas I discussed here once implemented will bring you a truck loads of referrals. Find the one method you are most comfortable with and focus on it, consistently. You don't want to spread yourself too thin by trying to do all of these at once. Try one or two at once and master them, then move on to the next one, and the next one.
If you are not a member of Neobux Click Here to sign up now.
If you like this article and if it has helped you in some way please share it with your friends on Facebook and Twitter, they might find it helpful to them as well.
 If this article helped you in any way, please share it with your friends below. You can contact me directly by using the details on the top right corner on this page.